Creating Success for 2016 Mindfully with Presence

Have you achieved what you wanted for 2015?
Are you ready for all that 2016 has to offer?
Do you want 2016 to go slower so you have the chance to truly enjoy it?
Then you truly need to come to Creating Success for 2016 Mindfully with Presence on Jan 29-31.

This is an intimate two-day residential program being held at Phillip Island, right on the waters edge. It is being held on the last weekend in January so the kids will be back at school and you will have time to focus on yourself.
What better way to kick off the year than by spending time creating what you truly want and learning skills to help you remain present and enjoy EVERY DAY rather than getting to the end of the year and wondering what happened!
What are we covering?
We start the program with a casual social evening on the balcony overlooking the water. With an absolute limit of 15 people (including instructors) you will not be overwhelmed by hoards of people or feel you are there all on your own.
We start each day with mindfulness exercises while enjoying a walk along the beach and then we get in to the sessions to build the 2016 you desire. Part of the day will be the yummy food. While not gourmet, it will make you drool with healthy delight and no one will go away hungry. You focus on the learning, let us focus on your food.
Saturday night is a night of special entertainment. Our instructors are performers and participants will also be invited to be part of the evening (but in a very comfortable, not too confrontational kind of way!). We finish by 2pm on Sunday and walk away with an individually designed action plan, a 90 day accountability program and all the skills you need to make 2016 your best year ever.

What do I get?
You will walk away from the weekend with the following:
All meals, snacks and non-alcoholic beverages

A warm, fun and safe environment to take time to look at what you TRULY want from 2016

Key tools on how to be mindful and present to what is happening in your life

Methods to manage the stress and pressure that happens in your life (both at work and home)

Opportunities to practice these tools and methods so you are well practised in using them

The SIMPLE Success formula showing you how to plan your success

Techniques on how to break down your dreams and desires into actionable tasks

A set of plan templates – strategic, tactical and operational – to then design your own plans for 2016

Clear approaches to communication

Skills to have challenging conversations with colleagues, kids, loved ones as well as complete strangers

Physical techniques to build confidence and clarity with communication

An individually designed action plan

A 90 day accountability program with video, audio and written notes

Weekly motivation for the rest of the year

Lots and lots of laughs
Where is it?
We will be holding the retreat in an 8 bedroom, 4 bathroom house on Philip Island, right on the beach.  
Yes – 8 bedrooms. That means you MAY have to share a room with a stranger. What a great opportunity to flex your comfort zone!

There are some bedrooms with one Queen size bed. These will be reserved for couples.
Our plan is to be very adult with the accomodation. If you want to share a room with a friend, fabulous. If you want to sleep with strangers (in a very respectable manner), awesome. We will do what we can to make your requests happen. Please be tolerant and patient with us as we make it work. The reality is, you will not be spending that much time in the bedroom.
Oh, and as the house is by the sea, please bring your bathers. If you want to have a swim in the free time, please enjoy all that the beach has to offer. All we ask is that you be back and ready to go when the session starts.
The exact details of the location will be given to you once your register.
If you need a lift from the airport or from the city, let us know when you register and I am sure we can work something out.


When Is It?
This event is being held at the start of the year on the last weekend of January. From Friday 29th to Sunday 31st January 2016. 
Who Should Go?
This intensive residential is limited to a maximum of 15 people. 
We only want people in the sessions who are committed to making 2016 one of their best years ever.
The kind of person who will get the most our of this weekend is:
Completely honest with themselves – if they have issues they know about them and are willing to do something about it
Open to new ideas – some of the things we talk about may be new or may be an old idea that you never acted on. We need you to have an open mind to our principals
Willing to work – this is not the kind of weekend where other people do stuff to you and voila, everything is perfect. We will set a framework but all the work and the success that comes from that, is yours
A Team Player – there will be some group work and opportunities to discuss things with others. We need you to be able to do this. It doesn't mean there isn't a place for introverts, there is. But you must be able to talk about what is going on for you
Emotionally available – If you are struggling and shut down emotionally, we humbly suggest you see your health professional first. Your foundation of good mental health should be in place before coming to us.
Committed – you need to be committed to your own success. There are things to do and a lack of commitment will see continually missed deadlines. Commit to yourself – you are worth it!
Fun loving – We are going to have a lot of fun. From innocent jokes to irreverent laughter, everything is open target for a laugh, particularly laughing at ourselves. So be prepared to actually enjoy yourself (We assume this is ok!!)
So who are the instructors?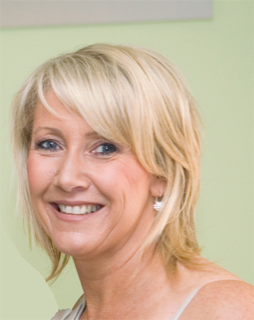 Our Master of all things Mindfulness is Psychologist Therese Sheedy. She runs her Mindful Moments practice in Yarraville. She is a Positive Psychologist and works with her clients (both individual and corporate) to stop simply SURVIVING and shift to THRIVING. Mastering Mindfulness and paying attention to wellbeing are key parts of her clients' success.
Too much stress, too much "busy" work and constant urgency are creating people who get exhausted before they even get started. During our retreat Therese will show us how to bring focus to our daily living and all of our relationships, rather than being pressured by the 'to do' list in our minds. She will show us how to get more restful sleep, experience calm and relaxation within the busyness of daily life, by simply starting one minute at a time.  You will learn an array of meditation methods and mindfulness strategies so that you can implement what will work for you.
One of the keys to success is Clear Communication. Zerafina Zara is our Communication Champion and will be showing us the secrets to communication the REALLY WORKS, regardless of the audience.
From significantly increasing your confidence in speaking to groups and while networking to using body-language tips to better understand if people are comfortable or uncomfortable, clear communication counts. Zerafina will share with us clear 'How-To's' so we can communicate better as well as learning how to have fun with your voice, how to care for it, and what you 'say' with how you say things.
Zerafina draws on research in the latest neuroscience in communication, movement and education, and twenty years experience in coaching voice and movement at Universities, with leaders and professional performers in the music and public speaking industries.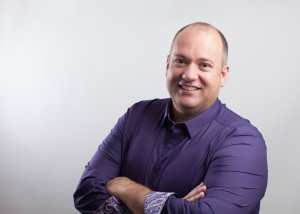 Our final instructor is the Get More Guy, Warwick Merry. He is focussed on showing others how to Get More Success. Using his "Success is SIMPLE" model, Warwick will show a direct pathway how to achieve what you are after. In addition to these simple and easy to implement ideas, he will also give you some key tools to ensure that you take the right action to achieve your desired results.
Your instructors have worked with clients like Telstra, Oracle, NAB, Mushroom Records, Nike and worked in places like Thailand, Dubai, Dominican Republic, USA and now, Philip Island.
Join them for the best two days of next year to build your most successful year ever.
Check out this short interview between Zerafina and Therese on Mindfulness.
Here is a short clip from Warwick on Success

Your Investment
Your investment for this retreat is only $1,399 inc GST
We also get that you may want to get more value out of the retreat by inviting your Business Partner or Life Partner to join you. So we have created a Partner Package. Your investment for the Partner Package is $1,999 inc GST – saving $800
Therese, Zerafina and Warwick also want to honour their existing clients. Consequently, if you are an existing client of ours or have a friend who is a client of ours, you get access to our Loyalty Pricing 
$699 inc GST for an individual and
$1,299 inc GST for Partner Package.
To take advantage of the Loyalty Pricing, please contact Therese, Zerafina or Warwick for the Discount Code.
STOP EVERYTHING!
WE HAVE SUPER EARLY BIRD PRICING AT LOYALTY PRICES!
REGISTER NOW AND GET THE EARLY BIRD PRICING!

Terms and Conditions
Our commitment to you is to do everything we can to make this an amazing experience for you and we need to have some terms and conditions to be able to do this:
Cancellation and Transfers: Your registration is completely transferable. If you find you are unable to make it to the residential, you are welcome to gift or sell it to another person. All we require is the details of that person and confirmation from them that they will attend. If you need to cancel your registration, 50% of your investment will be retained as a cancellation fee.
Well Being: You are responsible for your own well being. Please be sure to do what it takes to make sure your needs are met. WE are responsible for the well being of ALL the delegates. If your behaviour is disruptive or inappropriate, the instructors have the discretion to ask you to leave. (We are confident this won't need to happen but we take our session seriously and won't tolerate the intolerable)
Food: We will try and meet your food requirements but if you need "special foods" please talk with us so we can come up with an arrangement to make it work for everyone.
Fun: The Minister for Fun advised that if it is not FUN don't do it, if you have to do it, make it FUN. So our underlying theme is to have fun and grow with this experience. We hope you can embrace this.