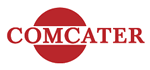 First Session
What a fantastic conference we had!
But it is incredibly easy to forget some of the key messages that will help you grow your business. This is a quick 20 minute video with a refresher of the three days away, including the key messages and the award winning commercial.
While this page and video are hidden on the internet, you are more than welcome to share this page with the rest of your team.
If you have any questions regarding any of the products or outcomes of the conference, please get in touch with your account manager at Comcater.

Second Session
Thanks to those who came to the second session. For those who were unable to make it, a video of the session is below. In this session we covered a very useful Sales Model as well as some further information on the Comcater Partnering Program.