Do You Compete for Success?
January 3, 2016

Created By:

Categories: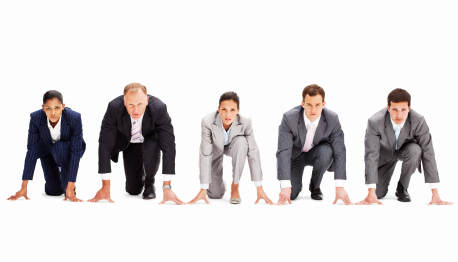 It's happening again.
2016 has barely started and already I am getting bombarded with "This is what successful people do", "10 things to do before you get out of bed" and "7 Ways to be a winner". You know the kind of post I am talking about.
I get an interesting response. Part of me goes all Anthony Robbins and "Yeah – let's do iiiiiitttttt!!!" Another part goes, "Meh – I have success already, you can nick off."
Why do we get excited and exhausted at the same time?
For many of us, it is some kind of primal competition. Higher, faster, stronger, more, more, more! But the main reason is quite simple.
WE DON"T KNOW WHAT SUCCESS IS!

We can have lists, read books, do courses, grow ourselves, plan our days, years and life but most people don't know why they are doing it.
Take a moment. What is success in 2016 for you?
Money is one measure but there are far more. Is it to do with your relationships with others, your relationship with your self? Do you want to learn a new skill or hobby? What about travel or exposure to different cultures? Is it parenthood? What does success look like for you this year?
It is very seductive to get wrapped up in those lists of "Top 10 things CEOs do before breakfast" but let's get real. Do you really want to be a CEO working 18 hours a day, earning good money but rarely having time to spend it? Personally, I don't but I know a few people who do.
So what do you want?
Be prepared to pay for it though. If you want to be the CEO you need to work your way up the ladder, play politics, stand out, be a leader as well as a manager and be at the boards beck and call. It is the same with all of your desires and plans. There will ALWAYS be a cost. Figure out what you are prepared to pay.
So let's all take a deep breath…
Forget about what others are doing. Ignore what other people say you "should" be focussed on, forget your new years resolution (you won't keep it) and focus on what will success be for YOU this year?
Personally, I find I get more success if I focus on a theme. Last year for my wife (who is also my accountability buddy) and I it was the Year of the Holiday. This year is the Year of Health.
Don't get me wrong, I still have a strategic plan for my business with matching Tactical and Operational plans but the overarching theme is The Year of Health. No competition, no worrying about others dieting tips just simply focussing on OUR definition of success.
So what is success for you in 2016?
PS I have joined up with Presentation Expert Zerafina Zara and Psychologist Therese Sheedy to run at 2016 Kick Off residential at beautiful Philip Island on the last week of January (See image above). Our focus will be on creating success, mindfulness and communicating with clarity and purpose all while having a load of fun. Come and join us! Click here for more details.