As my way of saying thank you for being part of my community and for your ongoing support, I wanted to give you a treat!!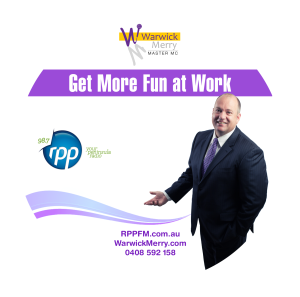 This is my latest CD and I want to give you a copy!
All you have to do is put your information in below. That's it! Then I will get that CD in the post to you as quick as possible.
It is loaded with ideas and resources on how you can get more fun at work (regardless of what the boss thinks!!)
As well as having fun, you will still remain professional and productive (phew!!) so there is no need for concern.
As well as this CD you will also get a weekly motivator to keep you inspired to take action and get results.
I hope you enjoy it.
Warm regards
Warwick