Huge Thanks!
March 21, 2016

Created By:

Categories:
Oh My Lawks A Lordy!!
Thank you so much for your support with the Get More Success show launch.
It went off with a huge bang. At one stage it was number 2 on the business podcast list (ahead of Seth Godin!!)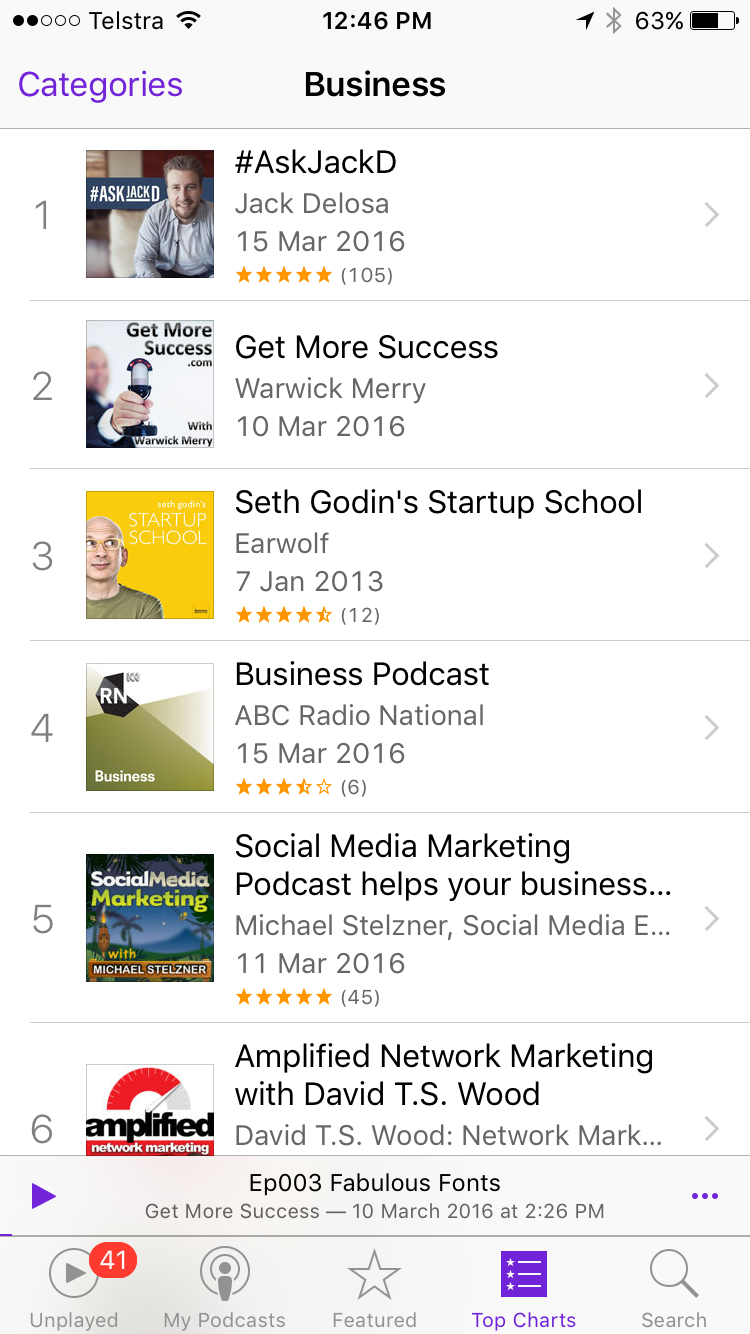 As my way of saying thanks I have put out a bonus episode on Small Business Social Media Solutions that I would love for you to listen to.
OK – now on to non-Get More Success related business.
Is the Customer Right?
I am a huge believer that the customer is NOT always right, but they are always the customer. Sometimes they get confused, things go wrong or it is just a combination of smaller issues that combine to make a bigger one. There is NO excuse for not treating the customer well.
My gorgeous wife and I went away with our B&B crew of 8 people last weekend. We got a message on the Thursday saying the previous tenant had broken the thermostat so there would be no heating. The owner said that they never needed heating so we should be ok. An email dialogue ensued.
The outcome was, we had no heating in a house with massively high ceilings on a very cold weekend in a cold part of the state. The house owner didn't seem to care.
Naturally I am following up because I believe we deserve some kind of compensation. I am confident that the home owner doesn't care as his approach to customer service was appalling. Even the responses to feedback on AirBnB were poor. Someone left a positive comment and he let fly at them for not cleaning the BBQ and leaving cigarette buts in the garden.
How are your customers? Do they sometimes get a little confused, ask the super obvious question or ignore the instructions you have previously given them? They may be wrong or even appear a little foolish but they are always the customer and deserve to be treated positively. How do you treat them and does that need to improve?