It's On!
September 29, 2014

Created By:

Categories:
I have been preparing for weeks.
I have tried to get my butterflies to fly in formation.
The excitement is building to a climax.
This week I perform in my one man Melbourne Fringe show, Gough. It's on!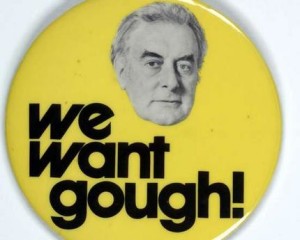 Firstly a huge thanks to everyone who bought tickets. The opening night is a sell out and over 85% of tickets to the six shows have been sold. (If you want to go, check ticket availability here)
I have some big shoes to fill. Gough is an icon of Australian politics so I want to represent him well. While I regularly speak for hours on stage, to perform a one man show and bring a script to life for 40 minutes is something completely different.
How do you feel when a project you have been working on is about to go live? Whether it is an IT system, a new product launch, redecorating the house or simply getting some landscaping done, the culmination of a lot of hard work is incredibly rewarding.
It's time to play the music; it's time to light the lights; it's showtime. It's on!