Make it Fast by Going Slow
March 13, 2017

Created By:

Categories: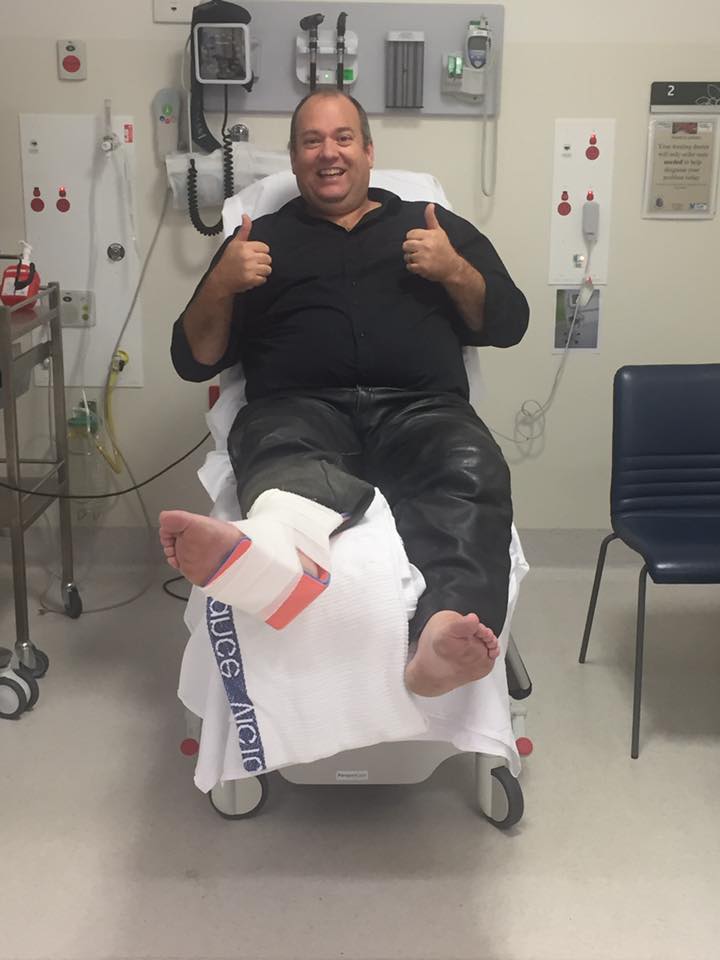 Ooops!
It seems I have caused myself a little damage. I was going for a short ride and right outside the front of my house, the back wheel slipped and I fell breaking my ankle.
I was going about 10 km/h, I was wearing full leathers and I was doing everything right. It is what you call an accident. (Not a purposedent!)
After four days in hospital, some ankle reconstruction surgery and some fabulous pain killers, I am now home recovering.
The prescription is six weeks without any weight bearing on my right leg.
SIX WEEKS!!
OK so it is a long time. My commitment is to be a patient patient. Too many people I know rush back early and do more damage and that is not what I want to do. I want to heal my ankle the first time and not have to go back for further treatment.
What about you? Can you be patient? Will you make it fast by going slow?