Making Your On-line Business Work Off-line
April 11, 2014

Created By:

Categories: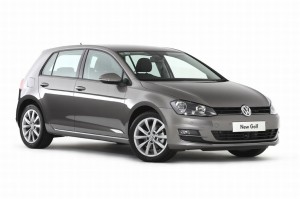 Wifey and I were after a newish car. Candy (the 65 Mustang) has gone to a new home in Adelaide so it was time to get a new run around.
Our biggest issue was that there was no car on the market that really inspired us. After plenty of discussions and web surfing we settled on a Golf Diesel.
We didn't want a brand new car as that is a waste of money. An ex-corporate car or demo car was fine. Even one that was 12 months old.
We found two that met our criteria on CarSales.com.au and then sent emails off to the dealers. What happened next is indicative of how many businesses struggle to incorporate their Online presence with their Offline presence.
As you would expect, I am the kind of guy that has to let people know when I have a poor service experience so I emailed the dealer principal from the dealer with poor service to let them know.
Here is the email trail that explains what happened and how they dealt with it. I have removed all identifying information to protect the innocent!
Hi Dealer Principal
As a speaker and Sales trainer I thought you may want some feedback on my car purchasing experience.
I noticed 2 VW Golf's on Car Sales. The one at your dealership and the other at Dealer 2 VW.
The only difference between the cars was that the Dealer 2 one had done 10,000km and yours 2,000 km and the Dealer 2 car was $3,500 cheaper.
But these differences were not what made an impact on my wife and I.
The most significant difference was that after sending my enquiry via car sales to both you and Dealer 2 at the same time (approx. 8am Friday), Dealer 2 called me by 8:30am to talk about the car and invite us in to see it and take a test drive.
Your automated email said someone would be in touch soon but I am still waiting for the call. (this is 5 days later)
Dealer Principal, I tell you this not to be picky or have a go at you but to let you know of a missed opportunity. Saturday morning we were at the airport so had to drive almost right past your dealership but as we had received no service, we chose not to.
We then went to Dealer 2 and purchased the car.
In this age of internet driven sales, customer service is the one thing to help close the deal. If I had received the call from your team, I guarantee I would have come to the dealership – no guarantees on the purchase though!!
I strongly recommend you have a conversation with your sales manager and ensure your systems are in place to capture and work with your internet leads.
I hope this email has been of value to you.
Warm regards
Warwick
To his credit, the dealer principal sent me this reply the next day.
Warwick,
I am currently overseas and are disappointed that my team have not performed. I take your email very seriously and greatly appreciate the time you have taken to write to me. I have forwarded on your email to both my sales managers and my business partner for review. I hope the vehicle purchased serves you well and no doubt Dealer 2 Volkswagen are full of best practice. Again thank you – the very best with your vehicle and on my return your visit will be used as an example when counselling my team,
Regards,
Dealer Principal
Later that day I also received a phone call from the Dealer Principal's sales manager to apologise for not contacting me. Unfortunately he then started to go on and talk about their processes and make excuses but I appreciated the contact.
So … what about your business?
Do you have an on-line presence?
Do you have processes to convert on-line enquiries into offline sales?
Does it work?
Learn from this example and make sure your next online prospect actually makes it to your sales team!