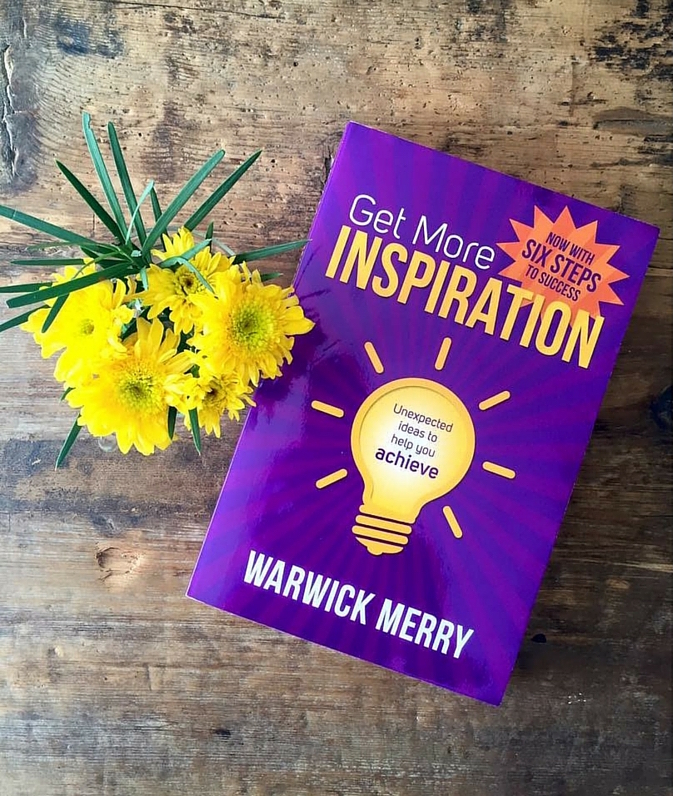 This month I was supposed to be exhibiting at the Australian Book Expo. Due to factors beyond their control, it unfortunately had to be cancelled.
So I thought, why not have my own little book expo exhibiting a book of one – Get More Inspiration.
So here it is, only for the month of October get 30% off the retail price of $34.95 and I will pay for delivery.
That's right, only $25 inc taxes and it gets delivered to your door.

The best thing about this book is that it is specifically designed NOT to be read. It is a "flicker". 
Flick to a page, get a burst of inspiration, take some short actions and then get back to the task at hand. Easy!
Loaded with quirky observations and simple truths, it will have a massive impact on business and on life. It is the resource you will turn to time and again to move you forward when you want and need to.
So take advantage of the October Book Expo Deal and order your copy today.