Sensation of Simplicity
July 24, 2017

Created By:

Categories: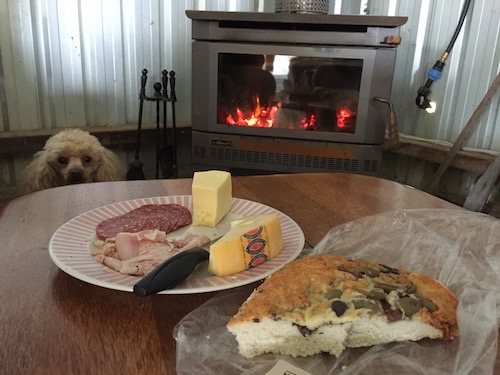 Under the strict supervision of Winston the Wonder Poodle, my gorgeous wife and I spent the weekend at our shed doing a few more bits around the place with our good friends Danielle and David.
On Sunday when they left to go and volunteer for Rotary, we did a few more things and then had lunch in front of the fire.
I am the first to admit that our shed is "rustic". We are slowly but surely adding the creature comforts, A recent addition has been the fireplace which came in handy since it was 2C overnight!
But a simple ploughman's lunch (that's posh for "whatever is in the fridge/cupboard on a plate") in front of the fire with your loved one was sensational. There is something hypnotic about watching the flames, feeling toasty warm while you are eating yummy food at a warm drink.
There is a lot of pleasure in getting back to the simple things and not being reliant on technology or complex and sophisticated set ups.
In business, that may be a simple phone call, a direct conversation, a basic agreement or an understanding chat over coffee rather than some sophisticated communication strategy or complex legal contract. While there is a place for these things, never underestimate the power of simplicity.
Simplicity gives the feeling of effortlessness and connection, and that is simply sensational.