"Warwick has presented in front of groups of five to over 2,000. He has facilitated workshops, performed Master of Ceremonies duties, Coached individuals one on one and even sung on stage with a backing choir. His sessions have lasted from 20 minutes to three days. That is a wide variety of styles and sessions!"
W
arwick did a fantastic job hosting our breakfast panel. On a cold, wintery morning he warmed the crowd and got them excited about the day.
He handled the panel very well ensuring all members got the chance to speak but did not dominate the discussions. 
It was great the way he engaged the audience throughout the interview as well. This increased their engagement and made the event far more successful.
Thank you so much for bringing humour and energy to our session while maintaining the appropriate professionalism.
We look forward to working with Warwick again in the future and would highly recommend his work as MC and host to others.
Warm regards
Michael Anderson
Capital City Business Leader
City of Melbourne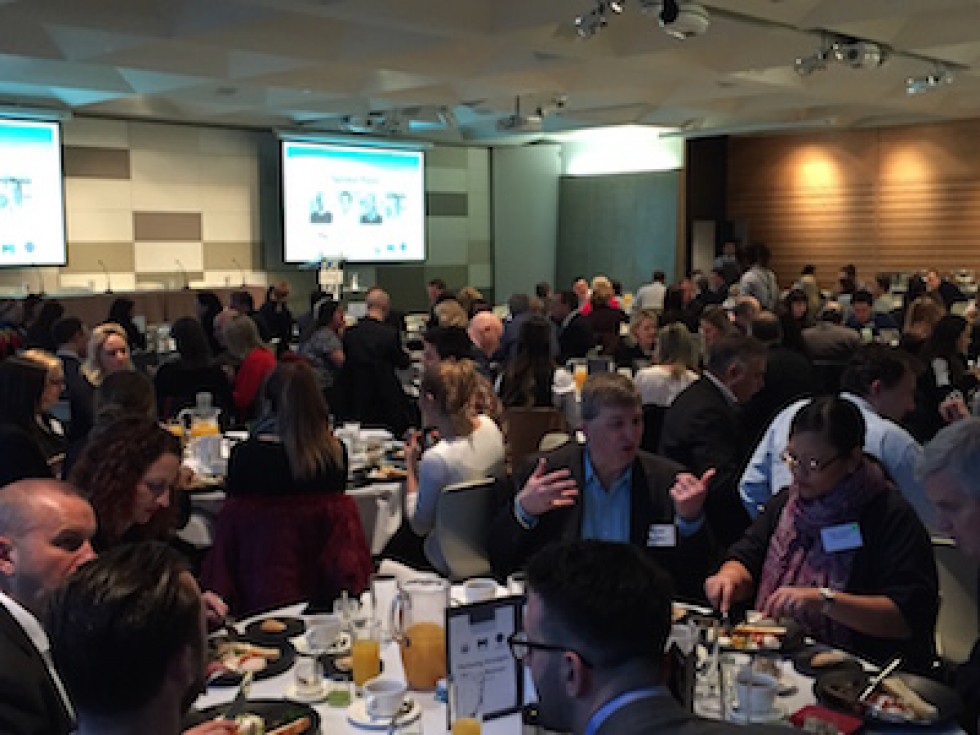 A
quick note to say thank you for your contribution to our National Conference…you completely nailed the job as event host!
Your work on the trade show floor not only added to the atmosphere on the day, but delivered real value to our exhibitors, particularly our sponsors, in helping drive sales and generate interest in the promotions of the day. I was particularly grateful how you addressed some of the issues that arose and took the hard line where necessary. This saved me a lot of grief and ensured the event ran smoothly. It was fantastic how you took direction and did what needed to be done without question. It made our jobs much easier.
Warwick, the awards ceremony was where you shined. When it came to my attention that some of the upcoming slides needed to be corrected, with two minutes notice you effortlessly filled about five minutes on stage and then when indicated, you segued into the next part of the awards and no one noticed. Your ability to improv on stage under pressure was amazing.
Your contribution to our National Conference has really raise the bar – in particular, you understood the brief, understood our business and executed effortlessly…sometimes with very little notice or direction. 
You were the perfect host for us, our suppliers and most importantly, our stores. Thank you so much and I look forward to working with you again.
Bridget O'Connor
Communication and Events Manager 
Home Timber Hardware Group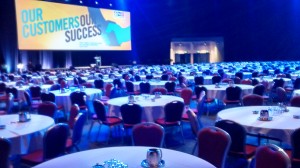 W
hen our original MC cancelled, my heart sank. When you came on board with only 24 hours notice, my spirits lifted. At the end of the event I was thrilled beyond belief.
You were so funny and engaging, yet completely respectful to the audience and the running of the day.
Your banter with our sponsors and the keynote speaker made them feel relaxed and at home as well as making the audience feel like they were at an enchanting event.
Even though we had a major issue with timing from the kitchen, you made it work and kept me informed every step of the way. You managed it so well that hardly anyone noticed.
I simply cannot believe how fabulous you made our event. It was more than the icing on the cake, it was the top layer as well.
Warwick, I would not think of using anyone else as MC after having you. I am deeply indebted to you for a magnificent job and would highly recommend you to others.
Thanks again
Hannah Jordan
Economic Development Officer 
Manningham City Council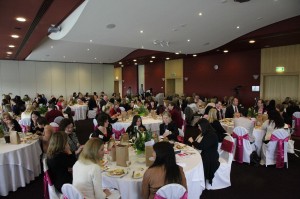 A
fter the outstanding job you did at the ClubMEA event in January, it was a sigh of relief knowing we'd have your delightful presence and strong commitment to delivering a hit event behind us for the VIC Awards Gala Dinner.
Although awards presentations can be a challenge to sit through, there was a beautifully flow to the evening with you as our MC. You hit the perfect balance of light entertainment, while keeping us to schedule to create an amazing, high energy vibe in the room. We particularly appreciated how you looked after our sponsors, very naturally acknowledging and playfully interacting with them throughout the evening. Brilliant!
I can't thank you enough for your fabulous work and making my job easier, we look forward to working with you again and I cannot recommend you highly enough.
Warm regards
Hannah Simboro
VIC Branch Liaison Officer 
Meetings & Events Australia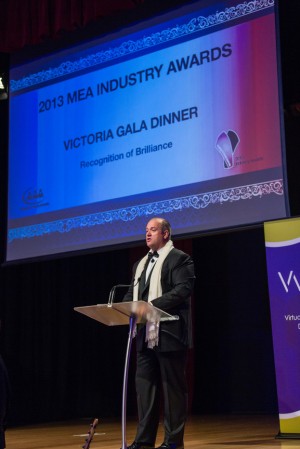 W
arwick, I just wanted to say thank you for the amazing job you did yesterday as the MC for TEDxMelbourne. It was always going to be a challenging day with our decision to stream vision from the USA.
It was particularly challenging in that their feed was not as reliable as we would have liked. Your ability to get back on stage at the right time and fill in with relevant and thought provoking questions and facts was fantastic. The fact that you held and even enlivened the crowd during this difficult moment did not go unnoticed.
Our AV team were so impressed with how you dealt with the situation as well as the rest of the audience.
Your flexibility on and off stage just made the day so much easier for us as event organiser. I look forward to working with you again and highly recommend your MC services to others.
Warm regards
Jon Yeo
TEDxMelbourne Licensee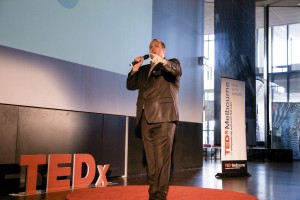 A
s a professional speaker and event promoter I know a key ingredient to a successful event is a great MC. In my 10 years in the speaking business I haven't meet anyone better than Warwick Merry. No matter what challenges occur Warwick is the man you want in control. His professionalism, good humour and energy are simply outstanding. In fact, Warwick has proven so popular with our members and guests we secured him to MC all our events this year as well as the last two years.
If you want to take your next conference to another level I suggest you start by booking Warwick, your audience will thank you.
Paul McCarthy CSP
Australia's RockStar Marketer and Co-founder of the Entrepreneurs Alliance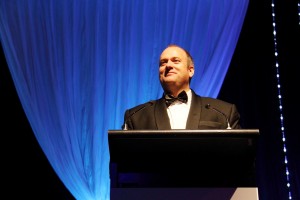 Sue Ryman-Keirnan is an award winning PCO and past president of MEA. This is what she says about Warwick
Warwick has been MC, Sponsor Trainer and Event Consultant for Jenadyco for the last couple of years. Here are their thoughts
Here is what the participants think.
Warwick was MC and final plenary keynote for this conference
Warwick worked with one of the sponsors at the Pool Chemical conference where he was MC
I
want to thank you for the fantastic job you did as MC for our AHRI Breakfast Club event. In particular I appreciated the way you kept me informed prior to the event and your early arrival. As the organiser it gave me one less thing to worry about!
Your ice breaker was perfect. It was a load of fun and directly linked to our brand in a way I could have never imagined.
It was so easy to deal with you and you really contributed to the success of the event.
Warwick I highly recommend your MC services and look forward to using you again in the near future.
Dana Grgas
Manager, Development and Research
Australia Human Resources Institute

A
fter your previous work for us, I had high expectations.  You not only met those expectations, but exceeded them significantly.  The way you were able to take what seemed like a 10 minute casual chat with myself about some of the key issues our company is facing and then thread those issues throughout the day in a way that had everyone nodding in agreement and feeling that you had a complete understanding of what we are going through was fantastic.  The day gave us some significant action items to improve the way we manage and coach our teams.
Thanks again for an incredibly valuable day.
Steve Maritz
Managing Director
Lundbeck Pharmaceuticals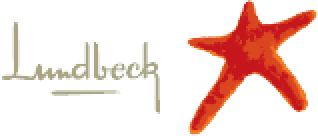 I
attended a Get More seminar run Warwick Merry and saw a dramatic increase in my business profits, which I directly attribute to my change in attitude and approach achieved at the seminar. In just one hour Warwick taught a completely new way to think about my business.
I now value the service I provide more realistically and charge clients what I know I am worth. Also it enabled me to refocus on the kind of events that I wanted to service, I now do much bigger events and don't bother with the small work-intensive gigs that I used to do.
I can recommend Warwick as a motivator and also a genuinely nice guy.
Troy Schmidt
Sound Engineer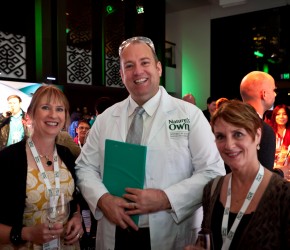 I
wanted to write and thank you for the assistance you gave me through your Get More Mentor program. As you know I was confronted with a challenging set of circumstances which were quite overwhelming. With your practical, non-judgemental support, I was able to put one foot in front of the other on the new path which you helped me discover and define.
I found the process of speaking out loud about the things that needed to be done an important part of getting a lot of stuff done. Also, being accountable to you, as my coach, helped me develop the habit of being accountable to myself.
You have tremendous energy and a positive outlook which is incredibly inspiring and I wouldn't hesitate to recommend you as a coach.
I will admit to being a little skeptical about the idea of even having a coach…I mean, what on earth do I need one for? I'm capable and motivated and don't need anyone else! Through working with you Warwick, I have change my view about coaching. Having a coach didn't change who I am as a person – it helped me be accountable and gain different perspectives on my life and career planning.
Thank you.
Tanya
Mentoring Client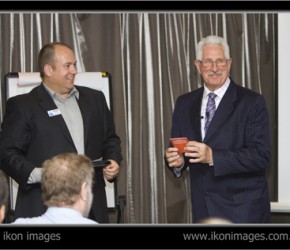 I
recently embarked on the three month "Get More Mentor Program" and wanted to let you know how impressed I was with the results. I wasn't sure at first if I either had the time to complete the course or if I could be helped by it but I was more than pleased and can seriously recommend it to anyone. Warwick is a genuine, caring, intelligent and sincere person who ingeniously found ways to help me discover what my life direction was and how to hone in on a productive path for the future of my businesses.
He was always willing to go over and beyond his duty and made me feel comfortable with the information I gave him – I trusted he was providing the utmost client confidentiality. He supplied tools, resources, support and professional advice which I could use to enhance and increase my business productivity and he helped me to identify and avoid the dangerous pitfalls I was heading for – which I'm so grateful to have saved time and money by avoiding them.
As a result I now have more self confidence and have been able to create personal and professional limitations which has freed up my time so I could develop a more relaxed work attitude. He has helped me to address these limitations to my clients in a professional way so that I can maintain their loyalty – a skill I had struggled with for quite some time.
What I have been able to take away from this course I will be benefiting from for the rest of my life so I truly believe that it is worth every cent and more.
Thank you Get More Guy!!
Terri
Mentoring Client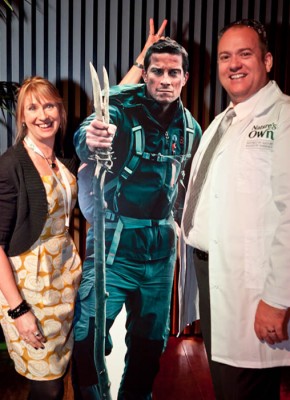 C
lose your eyes and imagine your event is being hosted by a clever, witty, warm, generous and professional MC. The audience is energized, happy and engaged. The speakers are grateful. The event is running to time and the MC is tying everything together perfectly. Open your eyes and you see before you: Warwick Merry.
At the National Speakers Association Vic monthly meetings, we used to use a different MC every month but Warwick received such rave reviews that we've asked him to MC every event. That's how good he is.
If you're considering using him for your event – your search is over. If you haven't considered him yet, you won't even need to start searching. Warwick is a gem.
Yvonne Adele
National Speakers Association Australia
Victorian President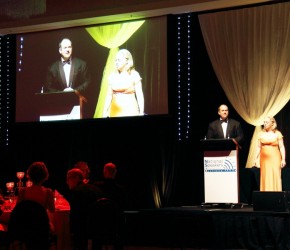 I
t was a pleasure to again work with Warwick Merry at the recent TEDxMelbourne #3. Warwick was the MC for the day. Warwick's professionalism and ability to think on his feet to handle the typical seminar mishaps definitely helped TEDxMelbourne be an outstanding success.
Warwick was calm and centred giving me an anchor in the storm of running the event. He has a can do attitude and I always appreciated his reassuring question of "What do you need?" to know he was there to serve.
I'm very happy to recommend Warwick as your MC or speaker. He brings a warmth, humour, and wisdom to his role that will ensure your event's success."
Rod Sherwin
Committee Chair
TEDx Melbourne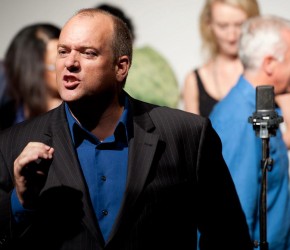 W
arwick was engaged at short notice to be MC for our conference when the other MC had a clash of dates.
Turned out Warwick was exactly what we needed to kick off the event and keep it going at a great pace throughout the day. The delegates loved him, he kept us all entertained and when one of our presenters didn't turn up, he filled the gap without blinking an eye.
Truly a professional I will be hiring Warwick again and encourage you to consider him for your events too. Truly worthwhile!
Kathy Thomas
Conference Organiser
Australian VA Convention