Thanks so much for updating your details.
I promise I won't hassle you too much!! It will be fabulous to have a catchup if ever I am in your area.
Now as promised, here is your recording. Even though these tracks were recorded awhile ago, they are still exceptionally relevant today.
People who have bought the Get More Power Pack mention how they continue to listen to it and still get value.
To download your gift, simply click on this link Get More Podcast Collection Disc 1.
This download is a compressed file containing all of the tracks. Once it has downloaded you can extract the files and include them in your favourite audio player or put them on your phone.
Thanks again and please don't hesitate to contact me if I can assist you.
Warm regards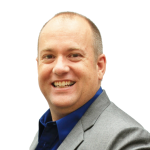 Warwick