Thanks so much for signing up. You have been added to the distribution list for bursts of motivation, inspiration and observation.
To say thanks for subscribing, here is your copy of the special report What makes a Good Call to Action. Simply click on the link to download the file.
I know you will get great value from that report. It has some easy to implement ideas on how to get people to take action – something all marketers, small business and action takers need.
There is another gift available for you and it is easy to get access to.
As my way of saying thank you to you for taking the step to sign up, I have an extra gift but ONLY IF YOU WANT IT! (Personally, I would go for it if I were you – it's very good!) Simply complete the information below and in return I will give you a copy of Disc 1 of the Get More Podcast Collection.
This recording has nine bite sized chunks of how you can get more out of your home life and your work life. It is not available on it's own as it is only available as part of the 8 CD Get More Power Pack worth $395. So to get exclusive access to this disc in download format, simply complete the details below.
If I can be on any assistance to you, please don't hesitate to contact me.
Thanks again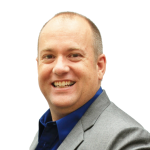 Warwick