Mindful, Confident and Successful
December 11, 2015

Created By:

Categories:
This afternoon, Zerafina Zara, Therese Sheedy and I had a Blab chat about our upcoming 2016 Kick Start.
We talked about colouring books, mindfulness, communication, listening, success, deep conversations and more.
The conversation goes for about 30 minutes and you can check out the replay here.
There is also a special offer that almost doubles your value – details at the end of the video (of course!)
Special Offer
After watching the recording you will see that if you book your spot on the 2016 Kick Off by midnight Melbourne time Monday 14th December, you will get the Get More Business Success 12 CD pack worth $597 for NO EXTRA CHARGE! That's right, it is your bonus for being a take action kind of person. Simply visit the 2016 Kick Off page and book your spot and we will get the CD pack to you.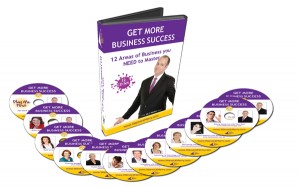 See you at the Kick Off!