Do Short Cuts Save You?
February 13, 2017

Created By:

Categories: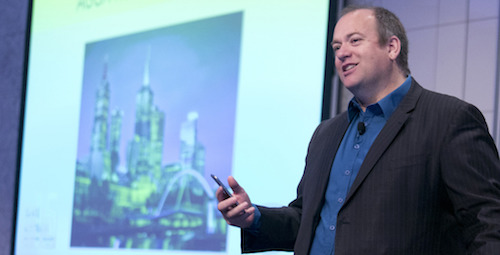 Over the weekend I was hosting and presenting at a clients promotional roadshow. On the Sunday the event was at one of the major events centres in Australia.
The centre itself is very impressive. There were friendly staff directing everyone to where they needed to go and happily helping you with whatever you needed.
It was a little different in the event room itself.
Don't get me wrong, the staff were friendly but there was a major issue with the Audio Visual (AV) and the response was "lacking" at best!
Here is a summary of a few things that happened:
The lapel mic packs were the short range ones not the long range ones so they lost signal every now and again

My mic pack died five minutes into the welcome (Luckily I could turn it into a joke and got them to change it on the fly while I kept speaking)

The replacement mic pack popped and crackled every time I got loud and excited (I get loud and excited a lot!)

The main speakers mic pack popped and crackled every time she got loud and excited

The remote for the presentation struggled to connect and always seemed to have a time delay in pressing the button and advancing a slide

The AV system reset itself and the lights and screen flicked on and off for half a second just before the main speaker came on stage

The friendly staff member on the desk was incredibly junior and didn't really know what was going on – they were out of their depth

The senior staff member was the duty manager and not an AV person
Do you get the picture?
At the lunch break we completely changed out the AV desk for the more powerful, long range mics and our team came up with a strategy for the presentation remote which seemed to work.
It felt like this shiny, pristine venue was trying to take a short cuts and cost cutting by having junior staff and lower end AV equipment. The outcome is an unhappy client who will be asking for a partial refund and who is also questioning the additional 10 days they have booked at that centre and any other work they may do with them.
Customer service MUST be a long term game. The short cuts you take can cost you dearly in the end.
What about for you? Do short cuts save you?