Grand Opening
March 14, 2016

Created By:

Categories: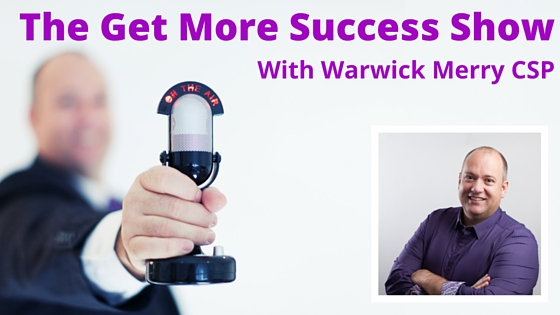 WOO HOO!!
I am so excited that after some serious procrastinating, some hard work, bursts of inspiration, serious doubts, more procrastinating, more work, home made design, a lot of interviewing, a stack of support, the kindness of friends and some techo gurus the Get More Success show is now live!
Over the coming years I will be interviewing people from all walks of life and find out how they define success and what are their success tips that you may be able to apply to get success in your life.
As an added bonus, the show will also include excerpts from the Get More Speaker Success monthly blab. This is a group conversation with a more lighthearted approach that covers issues in the speaking, meetings and events industries. It has some great ideas if you are looking to run events.
Because of the increased demand in the visual media, a lot of my interviews are also on video as well as audio. So if you like to look at what is happening, feel free to watch as well as listen.
You can see/hear the show at The Get More Success website. 
BUT I NEED YOUR HELP
The first couple of weeks of a podcast's launch are important to help get traction. So this is where I need your help.
If you like the idea of the show as well as the first couple of editions that are out there, I need you to subscribe to the show in iTunes if you are an iTunes user.
This will trigger some of iTunes magic goodness and increase its profile and shoot it up the charts which then makes others want to look at it.
So I would love it if you could give me a boost.
It's really easy. Just click this link to see the show listing.
Click on the "See in iTunes" button on the left of the screen
When iTunes opens, click on the subscribe button.
At the very least, head over and listen to Wayne Thompson from the Australian Type Foundry talk about how he creates fonts and some of the icon advertising pieces you have seen in advertising all over Australia (including the Optus "Yes" speech bubble).
So what is new in your life? What have you achieved after grinding away for what seems like years? How can I help you achieve success?